Responsable financier/Finance Officer (en anglais)
Présentation de la structure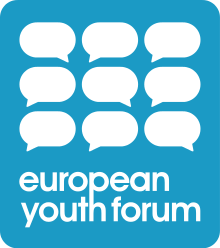 The European Youth Forum is the platform of youth organisations in Europe. We represent over 100 youth organisations, which bring together tens of millions of young people from all over Europe.
The Youth Forum works to empower young people to participate actively in society to improve their own lives by representing and advocating their needs and interests and those of their organisations. In the current uncertain political and social context that affects young people, they can be powerful catalysts for positive change and contributors of innovative solutions to Europe's challenges.
The Youth Forum continues our advocacy work to become an agenda-setter on youth affairs, empower member organisations to maximise the impact of their expertise and enforce a rights based approach in all that we do.
Description de la mission
The European Youth Forum is recruiting a Financial Officer who will be responsible for the organisation's accounts and finances. The person will be under the direct supervision of the Operations and Finance Director.
RESPONSIBILITIES
Manage and reconcile all accounting transactions;
Encode and ensure the filing of all the financial documents such as: invoices, reimbursement forms, credit notes and credit card statements;
Support the Operations and Financial Director in preparing budgets;
Support the Operations and Financial Director in the budget monitoring;
Plan and support internal and external audits;
Prepare appropriate financial reports for all stakeholders, including Board members, Managers, Member Organisations and donors;
Coordinate finances of the organisation and liaise with other secretariat members;
Publish financial statements in time; publish annual accounts to Belgian authorities;
Handle quarterly VAT declaration;
Ensure timely payments;
Ensure that any other person who is involved in accounts or finances is suitably trained and informed;
Ensure adherence to the Youth Forum's Internal Financial Guidelines and financial procedures;
Comply with the Belgian Financial regulations
Profil recherché
PROFILE OF THE IDEAL CANDIDATE
At least 3 years of professional experience in accounting and financial role.
Experience in closing accounts and financial audits.
Experience in analytical accounting with multiple grants from various donors (especially European Commission grants).
Outstanding attention to details with an ability to reconcile accounts.
Accurate, efficient and organised with the ability to prioritise tasks as needed.
Diplomatic when liaising with clients, staff members and Board members.
Fluent in French and working knowledge of English is essential.
Dynamic, persistent and service oriented.
Computer literacy: good working knowledge of G-suite and Mac operating system.
REQUIRED SKILLS
Proficiency in Winbooks;
Sociable, service oriented and at ease in a multicultural environment;
Proactive, critical, flexible and solution oriented.
Ability to work independently and as part of a team.
Ability to work under pressure, manage a challenging workload and tight deadlines.
Ability to multi-task and coordinate several activities simultaneously.
Excellent time-management and organisation skills.
Excellent written – verbal and good digital communication skills.
A good understanding of the international non-profit associations's environment.
Conditions
TERMS OF THE CONTRACT
The contract is an open-ended contract and full time (35 hours per week). The gross monthly salary according to the Collective Bargaining Agreement currently applied at the European Youth Forum is €2,706.
A relocation package, hospitalisation insurance and other benefits are available. Travel expenses within the Brussels region are covered by the European Youth Forum.
Candidates for this position should be willing to travel and work flexible hours including if required occasional weekends. This position being based in Brussels candidates should be willing to relocate or live in the surrounding area.
APPLICATION PROCEDURE
To submit your application for this vacancy, please use the European Youth Forum online recruitment system: http://recruitment.youthforum.org
How to apply with the online application system?
1. Create a user account: click on « Registration » and fill in your personal details.
2. Go to the « private area" and login with your username and password.
3. Click on the vacancy and apply.
4. Respond to our application questions and upload your CV.
Interviews for this vacancy will be in early November and the successful candidate will be expected to start as soon as possible.
Due to the high number of applications usually received for European Youth Forum vacancies, only candidates short-listed for interviews will be contacted. All candidates are kindly requested to refrain from any phone inquiries .
RECRUITMENT POLICY
Anti-discrimination
All appointments should be made in a transparent way and comply with all relevant employment regulations. No job applicant or employee should receive less favorable treatment on the grounds of race, colour, nationality, religion, ethnic or national origins, gender, gender identity, marital status, caring responsibilities, sexual orientation, disability or chronic illness.
Work permit
All applicants, whether EU or non-EU citizens, are considered equally. the Youth Forum welcomes all nationalities and will take any work permit request at its charge.
Volunteering
Any relevant volunteering experience is considered equal to any other professional experience.
Conflict of interest
All applicants should be informed and should inform the Youth Forum of any possible conflict of interest. Selected candidates should be aware that working and/or volunteering for a Member Organisation of the European Youth Forum, institutions, political parties or other representative civil society organisations at the European level might not be compatible with working at the Youth Forum.
Deadline for application:
12 November 2019 (23h59 CET)