Le Forum européen de la jeunesse recherche des bénévoles pour le Yo!Fest (en anglais)
Présentation de la structure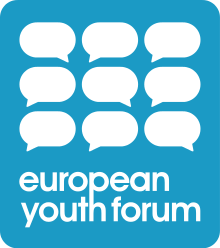 The European Youth Forum AISBL is the platform of youth organisations in Europe. We represent over 100 youth organisations, which bring together tens of millions of young people from all over Europe.
The Youth Forum works to empower young people to participate actively in society to improve their own lives by representing and advocating their needs and interests and those of their organisations. In the current uncertain political and social context that affects young people, they can be powerful catalysts for positive change and contributors of innovative solutions to Europe's challenges.
Description de la mission
We are looking for a team of volunteers to support Yo!Fest @ the EYE2020 who can help us in making the event a success!
We're looking for a team of 10 volunteers who have a passion for youth engagement in politics and who want to be part of the biggest youth political festival in Europe. If you think you have the skills we'd love to hear from you.
We are looking for:
• One Communications Volunteer
• Eight Programme Volunteers
• One Production Assistant Volunteer
We are looking for volunteers to assist with the smooth running of Yo!Fest @ the EYE2020. Your main responsibilities will be to assist the production team in dealing with all unexpected eventualities during the weekend and support our members in organising their activities. One volunteer will be selected to directly assist the Production Manager and lead the larger volunteer team of 20 volunteers.
Your tasks may include:
• Assisting external suppliers when required
• Assisting the venue teams in managing programme supplies
• Ensuring venues are prepared for activities
• Support activity organisers in the smooth running of their activities
• Assisting performing artists in their preparation
• Troubleshooting unexpected eventualities to ensure a smooth experience for all participants.
Profil recherché
Fluent in English and French is desirable
Work or volunteer experience in organising or supporting international events
Excellent communication abilities (oral and written)
Strong attention to detail and organisational skills
Ability to work in an international team
Available to be in Strasbourg from Tuesday 26 May – Sunday 30 May 2020
Be a resident of a European country and be aged between 18-30.
Available to attend a training weekend in Strasbourg on 13-15 March.
In addition to those above, the Communications Volunteer will be responsible for:
• Working independently to generate social media content, such as Facebook live posts, Instagram pictures and conduct short participant interviews.
• Supporting our Communications Team with media enquiries and managing journalists.
• Managing the broadcasting tower at the centre of the Yo!Fest site. One of your primary duties will be to make sure that our audio and video engineers are following the broadcasting schedule and liaising between videographers, photographers and graphic designers to ensure content is submitted on time.
In return for volunteer we will provide:
• Travel reimbursement to and from Strasbourg to attend the event
• Accommodation for the duration of the event
• All meals supplied throughout your stay in Strasbourg
• Free Yo!Fest hoody and T-Shirt
• Invitation to the Yo!Fest & EYE celebration